| | | |
| --- | --- | --- |
| | Your Band Is A Virus! Online & Viral Marketing Strategies For Indie Bands | |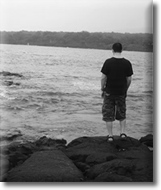 By James Moore

© 2010-2013, James Moore. All Rights Reserved. Used By Permission (Please do not reprint without asking permission!)

My goal with this column will be to provide independent musicians with actionable advice on how to promote themselves online without hiring a publicist. Many bands make the mistake of neglecting their press sections and wasting too much time on social networks. Real online marketing takes time, effort and a personal touch - but it works. I will be posting original articles here as well as clips from my book "Your Band Is A Virus", all with actionable information geared towards moving your band forward and gaining more press. Feel free to contact me with any online promotion questions you may have.

Do the Radiohead/Nine Inch Nails marketing methods actually work? - There has been much debate over whether the effectiveness of the modern viral marketing methods practiced by Radiohead (the 'pay-what-you-want' method) and Nine Inch Nails (the 'download the album for free' method) actually work for independent musicians with limited fan bases. I believe that both of these methods are effective, but only if the independent artist has a strong marketing campaign.
A short bio:
James Moore is a Canadian music consultant and author of the bestselling independent musician's resource guide "Your Band Is A Virus! Behind-the-Scenes & Viral Marketing for the Independent Musician". The book has consistently done well on the Amazon Kindle Music Business charts and is affiliated with the Indie Bible. His home page is www.yourbandisavirus.com. The book can also be purchased in Amazon Kindle format here. He also maintains a blog at http://www.independentmusicpromotions.com/.

Subscribe to The Muse's News, free monthly newsletter for songwriters
with exclusive articles, copyright & publishing advice, music, website & book reviews, contest & market information, a chance to win prizes & more!


---